10. Kilian Homeopathic Medicine Chest


David Goeke made a very interesting presentation on homeopathic medicine using Teacher Gerhardt Kilian's homeopathic medicine chest and it's contents as an example. David received this chest from the daughter of Teacher Kilian, Mrs Marie Luecke.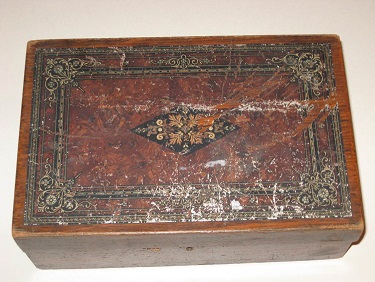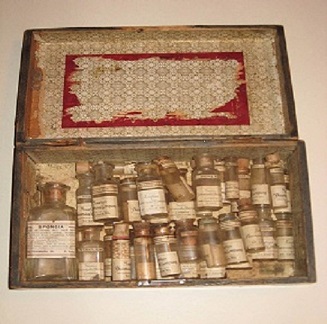 For a discussion about various aspects of Homeopathic Medicine you can click on the link.

The contents of the box were labeled bottles with the following names. Click on the name to see what the contents were used to treat.

Verat. Vir
Coffea Cruda
Sabina
Tartar Emit.
Sulphur
Pulsatilla
Bryonia. Alb.
Dulcamara
Chamomilla
Conium Mac.
Barita Carb.
Spongia
Carbo. Veg.
Clematus Erect.
Staphisag.
Euphrasia
Secale Cor.
Arnica Mont.
Natrum Mor.
Cina
Thuja Occid.
Ferrum Met.
Belladonna
Ipecac.
Nux Vomica
Ammonium Muriat.